How do you achieve Happiness in 21 Days? We are so glad you asked! It takes daily work, practice, intention, and…. more practice!
Happiness is like a muscle. You build it, each and every day. Fall in a bad mood? No worries, you can start right back up and start again.
Some of our techniques may seem simple, and you may have heard them before. But the key is to practice. Taking the course gives you a mechanism to do that. And then you have to remember to practice. Each and every day.
We partnered with Dr. Elizabeth Lombardo, a leading psychologist and author of A Happy You, to deliver quick, easy bite-sized 2-3 minute videos each for 21 days, with one specific task to practice that has been shown to have a positive impact on Happiness. Things like getting present through sensory engagement, silencing your inner critic, staying in the yellow zone, and dropping perfectionism. As when we are happier, we are more engaged, productive, have better relationships, and life is better!
We kept it quick, as we know you are busy. And we don't want time to be an issue. You can watch the videos on the go, listen on your way to work, or perhaps in bed before you start your day. We have a Facebook group, for posts and support along the way if you want to engage. You may want to pair the course with some of sensory engaging products, which you can find at The Mood Factory though they are not necessary to take the course.
Thanks so much for visiting, and hope to see you on the Journey!
Your Instructor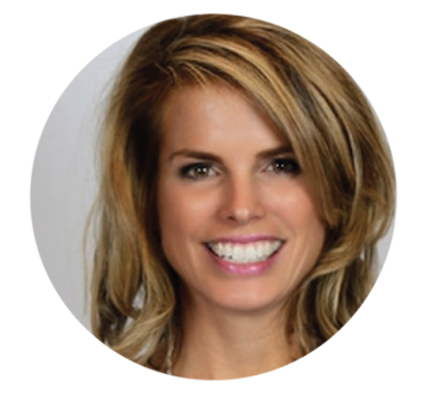 Dr. Elizabeth Lombardo started her professional career as a Physical Therapist after getting her Master's degree at Duke University. It was then that she realized that every goal we have, whether it is related to our bodies, relationships, work or life, requires a significant mental edge in order to achieve it. In her quest to help people actualize their dreams, Elizabeth went back to school to get her Ph.D. in Clinical Psychology. Wanting to help people "before they need a couch," Elizabeth now coaches, consults, and speaks to groups about how to achieve their desired results.consults, and speaks to groups about how to achieve their desired results.
Elizabeth is a highly sought-after speaker and media consultant. She has been honored by giving a prestigious TED-x talk. Elizabeth is frequently interviewed by today's top media outlets including Forbes, Wall Street Journal, Money Magazine, Health, MSNBC, USA Today, CNN, and National Public Radio. She had made multiple appearance on the Today Show. Her book, "A Happy You: Your Ultimate Prescription for Happiness" is a national bestseller.
What's included?
21 Quick & Actionable Video lessons with Course Texts
Printable PDF Journal
Access To Our Facebook Group
Daily Email Reminders
1 Bonus Video Lesson